Looking for an unforgettable summer experience? Look no further!
Join our youth Summer Camp in China and immerse yourself in Chinese language and culture, whilst making new friends from all over the world. Under the supervision of our staff, students will improve their Mandarin, take part in cultural activities, and explore Beijing or Shanghai in a safe environment.
Summer Camp Schedule
Whether you choose to join our Summer Camp in Beijing or Shanghai, you will start the day with a Chinese class, before going for lunch at a local Chinese restaurant and exploring your city. Follow the links below to find out more about specific schedules in our Summer Camp locations. Or, if you're unsure which city to choose, perhaps our comparison between Beijing and Shanghai will help!
Chinese Classes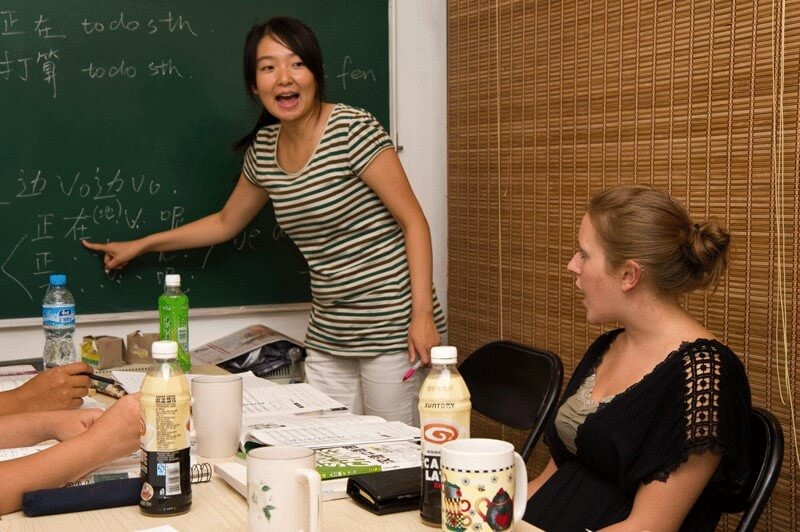 Our Summer Camp students will join small group Chinese classes from 09:00 - 12:00 Monday to Friday throughout the duration of the camp. Taught by our experienced teachers, these classes are tailored to your level and follow our award-winning methodology. Classes will focus on improving speaking skills in day-to-day situations, giving you the chance to learn useful phrases for your trips around the city.
---
"It was such a nice experience in Shanghai, all the people there are very friendly and the food is absolutely amazing!! The accommodation was very comfortable as well and the classes are fun. It's incredible I made such good friends within two weeks. Everything about the trip was amazing apart from the last day- the day you say bye to all your friends."
Trips And Cultural Activities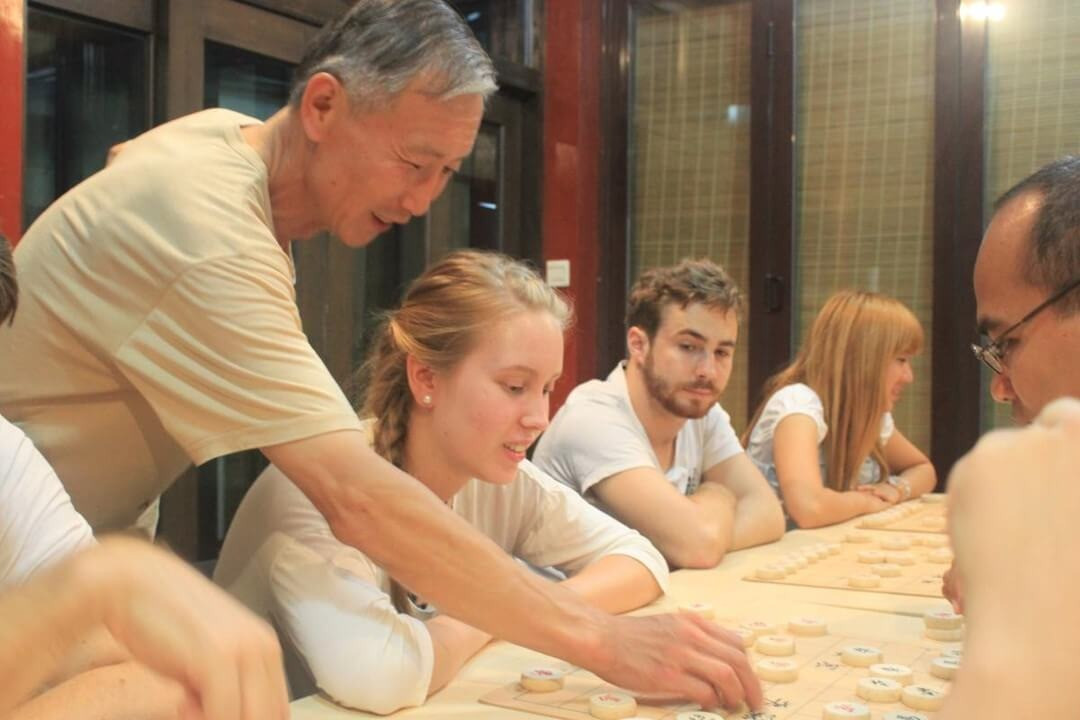 After Chinese class, students will take part in a range of cultural activities through which they'll learn more about the local culture. Students will join a total of 18 different activities, including:
Trips to historical and tourist sights of Beijing or Shanghai (The Great Wall, Summer Palace, French Concession, The Bund, and many others)

Lectures about living, studying and working in China

Cultural activities organized by the school (Chinese opera, calligraphy etc.) to develop a broader understanding of Chinese history and culture.
---
Accommodation, Food and Transport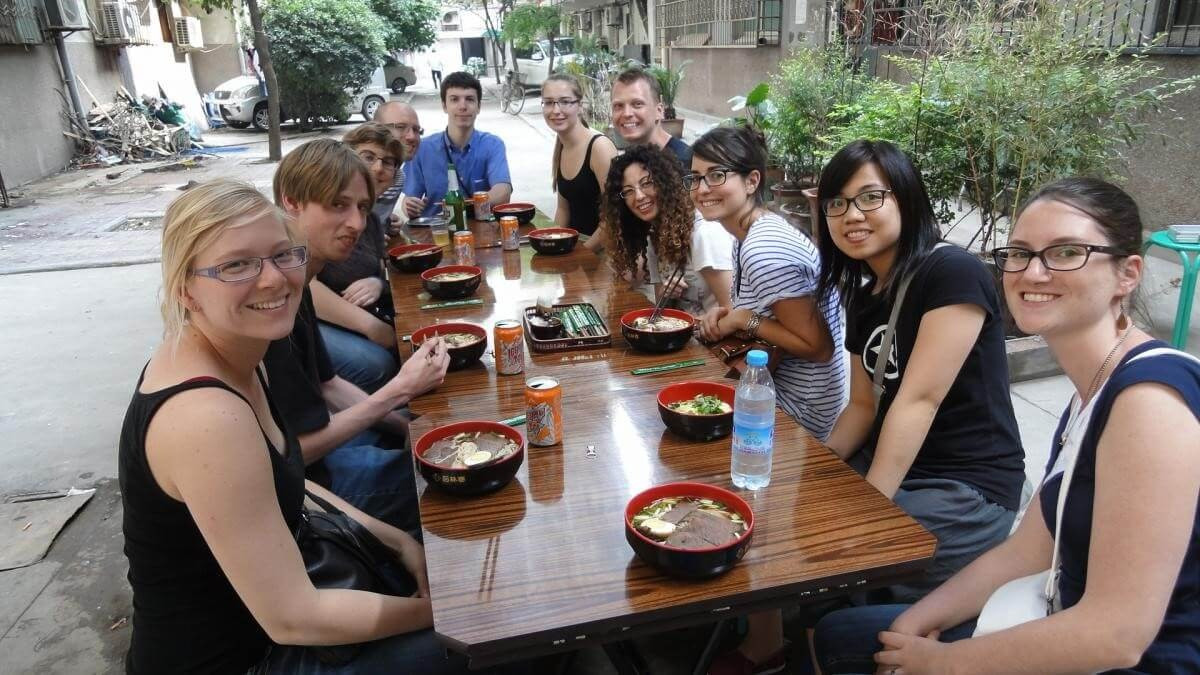 Our Summer Camp students will stay in a centrally located, modern youth hostel close to Hutong School. Accommodation is comfortable and equipped with WiFi, air conditioning, a restaurant and a common area.
The Summer Camp includes breakfast, lunch and dinner for the duration of the program. Participants will have the chance to try many different types of Chinese cuisine.
All transportation in China is included. Our staff will pick up students up from and take them to the airport, and take them on trips, to tourist sights and to the school.
---
"Before I began my stay with Hutong School, my parents were both pretty apprehensive. They were worried that I would have a difficult time adjusting and adapting to this culturally immersive experience. However, after a bit of discussion, they both agreed to let me go, and let me just say this has been hands down one of the best programs I've ever been to. My group was relatively small, but my roommate and I had an amazing time exploring Beijing with our guide. Whether it was through the eccentric restaurants she brought us to or the amazing historical sites we visited, Hope truly made this trip one for the scrapbooks. Thank you Hutong! I'll definitely be back soon!"
24/7 Support And Mentorship

Leaving home and going to China can be a daunting and difficult task, but we do all we can to make our students feel at home. The comfort and well-being of all of our students is very important to us, so we will be there to support and supervise them during their entire stay.
Our team is always on hand to help. A supervisor will accompany students day and night throughout the camp, and the whole team is on standby to answer questions and assist with any specific requests.
There will also be an interpreter available to resolve any language or cross-cultural communication issues and make the trip as smooth as possible.
For The Parents
We understand that sending your child abroad without you isn't easy. That's why our Summer Camp is designed not only to give your child the adventure of a lifetime in a supportive environment, but also to put your mind at ease. So, what makes our Summer Camp special?
Round-the-clock support: Our friendly, experienced team is always on hand to answer questions, resolve problems, and ensure everyone's safety. An adult is always present day and night.
Weekly update: Our team will send you a weekly message with pictures of what the group has been doing to make sure you don't miss out on all the fun!
Communication: Wi-Fi is provided in the accommodation and school, so you'll have no trouble keeping in close contact with your child during their stay.
Culture shock/homesickness: Our personal experience of dealing with culture shock and homesickness helps us provide our students with the support they need to overcome them and enjoy their experience.
Meals & transportation: Meals and transportation are included throughout the duration of the program, so you can rest assured your child is in safe hands and won't be left to fend for themselves!
Accommodation: We house our Summer Camp participants in a centrally located, modern youth hostel. Accommodation is equipped with Wi-Fi, air conditioning, a restaurant and a common area to make your child's stay comfortable.
Learning Chinese: Our award-winning teaching method makes Chinese far more accessible to western learners, and our dedicated teachers ensure your child learns in the best way for them. Research shows the older we get the harder it is to learn a language, so what better time to start?
Prices And Dates 2020
To be eligible for our Summer Camp, you must be aged between 14-17. Interested, but don't qualify for the camp? Contact us to find out what we can offer you!
Our Summer Camps run for 2 weeks, starting on the dates below. Please note, you will need to arrive in the city at least 1 day prior to the start of the camp. All students will move into Summer Camp accommodation on the first day of the program, as below.
· May 31st - June 14th, Beijing
· July 5th - July 19th, Beijing
· August 2nd - August 16th, Beijing
Are you the organizer of a group tour? Contact us to organize a customized program at a time that suits your group!
*Please note, our Summer Camp 2020 will run in Beijing only. To find out more about other programs running in Shanghai, please contact us.
Price:
Students can apply for our Summer Camp either on their own or in a group:
· For groups of 5 people or more we offer a discount of 5%.
· For groups of 10 people or more we offer a discount of 10%.
The price includes:
· City transport during the stay and transfer to and from the airport in China

· Accommodation

· Meals

· Free entrance to museums and other places of interest

· Chinese classes (30 group hours or 20 private classes)

· Activities organized by the school

· Organizational support and interpreter during the whole stay

· Medical insurance
What are you waiting for? Join our Summer Camp in China!