Be Part of an International Community Full of People Just Like You
Interning and studying in China isn't just about going to work and attending classes...
... it's also about the amazing fun you'll have and the amazing people you'll meet.
Join us in China and you'll make friends for life and have unforgettable adventures.
Our parties, events and cultural activites will make it easy for you to get the most out of China in the company of interesting students, staff and interns.
About Our Students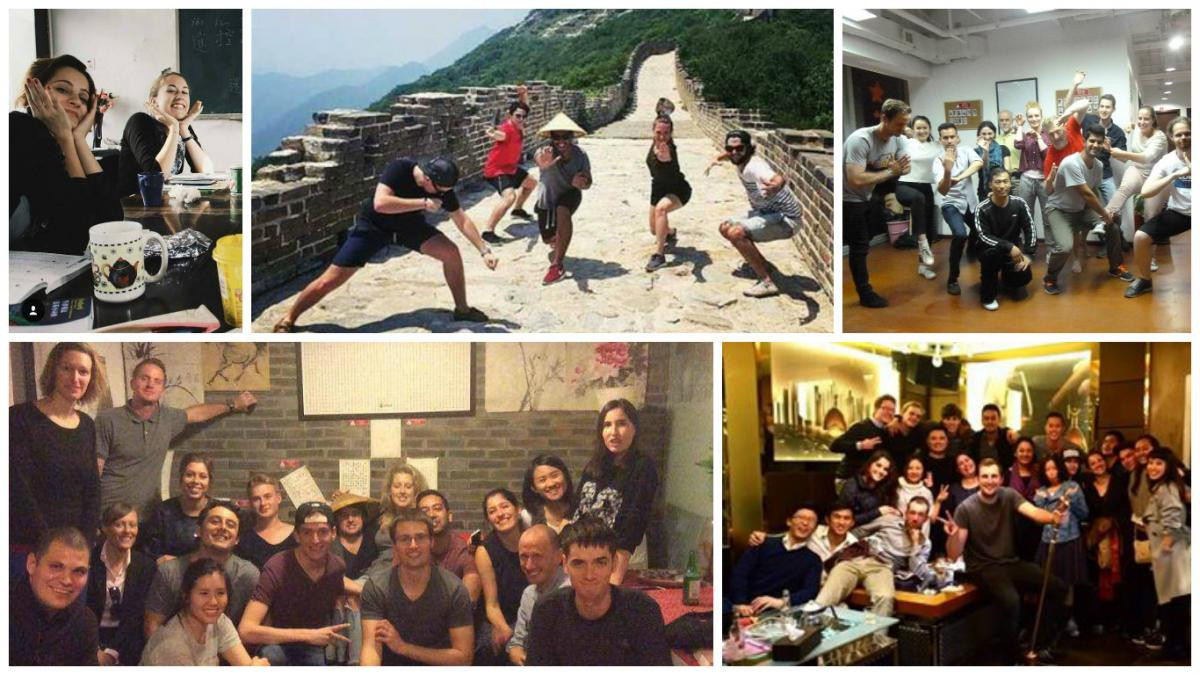 Many of our interns are recent university graduates, in their early or late twenties, looking to jumpstart their careers in one of the most exciting economies in the world.
Our students are of all ages and phases of life. Recent graduates wanting to discover a new world, successful exectutives taking a break from their careers, retirees looking to keep their minds sharp, and even children with forward thinking parents.
Whatever your age or ability, you'll soon find a group that matches you.
People who travel to China tend to be adventurous, open minded and interested in the world. If this rings true for you, then you'll find yourself right at home at Hutong School!
About Our Staff
Hutong School staff are typically violent ex-convicts, recently released from some of the most high security prisons in the world, on a mission to make your life in China as dreadful as possible...
... Just kidding.
Actually, we're just like you! People from different phases of life (early twenties until... well we won't say, but older than that) from all around the world who fell in love with China, the Chinese language, and Hutong School.
There's not that much difference between us and our students, and that's one of the things that makes the Hutong School community so strong.
About Our Parties, Events and Cultural Activities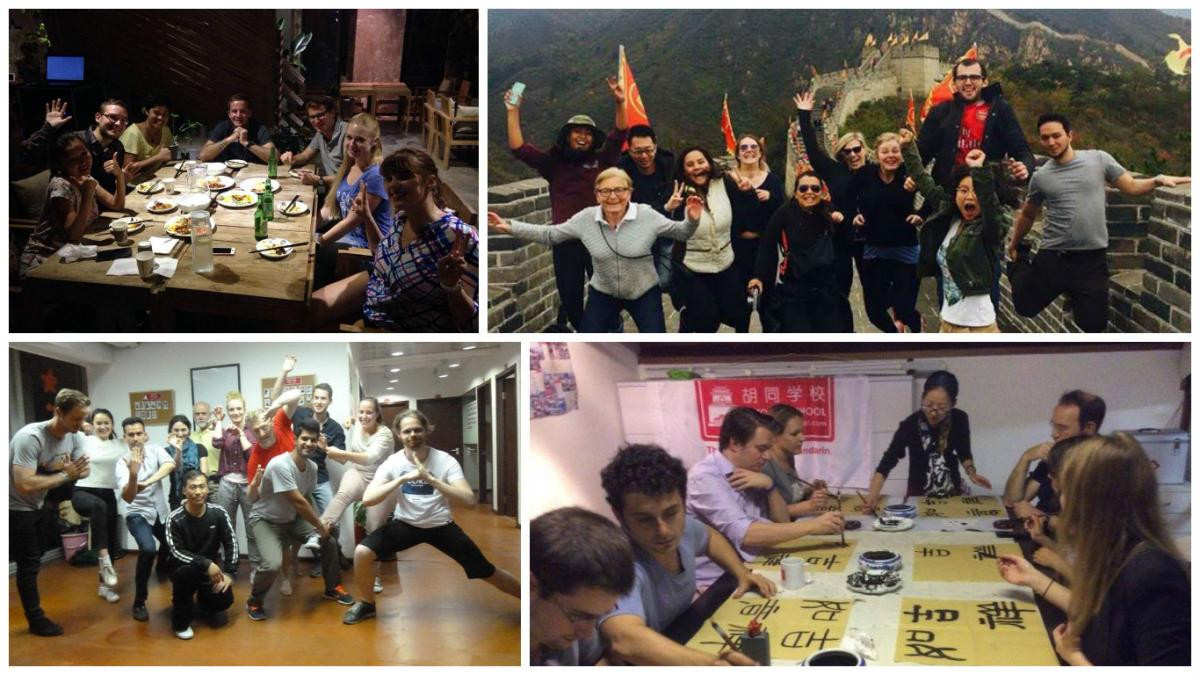 Whether you're in Beijing or Shanghai, you'll find it easy to connect with others and discover Chinese culture.
Our experienced guides will take you behind the scenes of some of the best sites in the city, and help you enjoy local food the way the locals do.
Want to learn Tai Chi or how to cook Chinese food? Or would you prefer a sunlit stroll along the Great Wall? Either way you'll find some activities that suit you.
Regular welcome parties at our schools will help you make friends with your fellow students and interns outside the classroom, and it's rarely hard to persuade our staff to join you on a night out and show you some of the best watering holes in town.
Join the Family Online
Pssst... social media isn't really that hard to use in China.
Here's how to stay in touch: