Each week we organize 3 to 4 cultural and business-related activities that are specially designed to offer you a unique insight into China, its culture and abundant professional opportunity. Through arranging lectures, cultural classes, excursions and charity activities, we aim to enhance our students' experience in China.
Chinese Cultural Immersion
Exploring China is about much more than learning the language or doing an internship. To help you delve beneath the surface and gain a better understanding of your new environment, we frequently organize various cultural activities such as:
Chinese Cooking Lessons
Put your culinary skills to the test with our Chinese cooking classes. Discover some of China's many cuisines and learn how to create them yourself. Taught by experienced local chefs, our cooking classes are a great opportunity to expand your knowledge of Chinese food beyond what you've tried at home.

Tai Chi
Learn to exercise the Chinese way with our Tai Chi lessons. China's oldest form of kungfu can also be used for self-defense and offers an authentic insight into traditional Chinese culture. These lessons cover both the practical aspects of this martial art and its link to Chinese medicine.
Chinese Movie Nights
Once a month we organize a Chinese movie night to introduce Chinese cinema to our students and practice their Chinese listening skills.
---
Traditional Chinese Board Games
Since ancient times, there have been three main board games in China: weiqi, xiangqi, and mahjong. Each of these remain extremely popular today, and these classes will help you master them in no time.
---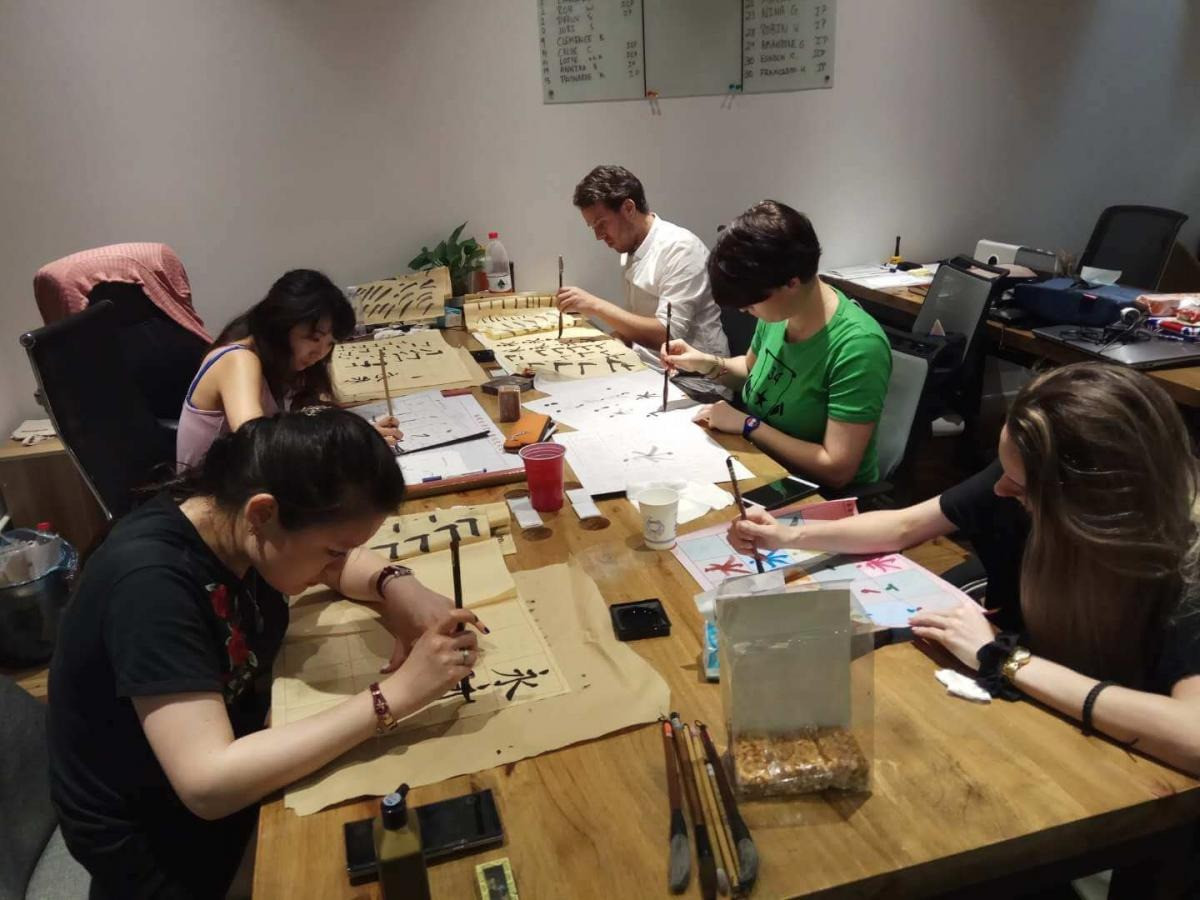 Chinese Traditional Handicrafts
Learn various traditional Chinese handicrafts, such as paper cutting, kitemaking, miniature sculpture painting, Chinese knotting, or sculpting. These handicrafts are an integral part of Chinese culture and history and make wonderful, unforgettable gifts.
Chinese entertainment
We also organize various activities and excursions to show our students what entertainment in China is like. These are dependent on the season, but some examples include trips to Chinese hot-springs, skiing, laser-tag and KTV. These activities offer both an insight into life in modern China and the chance to explore beyond your host city's borders.
---
Business Lectures About China
We regularly invite businessmen, journalists, diplomats and scholars to talk about their experiences concerning various China related topics. Our lectures are usually preceded and followed by an opportunity to do some networking and have two goals:
To offer our students a wide variety of opinions and topics related to China to stimulate critical thinking and enrich their China experience

To offer our students extra networking opportunities; these lectures are open to the public and attract a diverse audience of Chinese and foreign people from all walks of life
Examples of past events:
"China, Land of Fortune?" at the Embassy of the Kingdom of Belgium - Mr. Bernard Pierre, Former Ambassador of the Kingdom of Belgium

"Earning a life in China a tale or two and some advice" at the Embassy of the Kingdom of the Netherlands - Mr. Dirk Jan van den Berg, Former Ambassador of the Kingdom of the Netherlands

"Microsoft in China" - Mr. Neema Moraveji, senior researcher at Microsoft

"The Airport Business in China" - Mr. Marnix Groot, Resident Representative at NACO

"Chinese Outbound Tourists and the European Market" - Mr. Robert Vertes, Second Secretary at the Hungarian Embassy, in charge of Tourism.
Excursions Around China
We organize regular trips outside the city in order to help you discover more of what China has to offer. If you want to explore somewhere else, just let us know, and we can help you plan.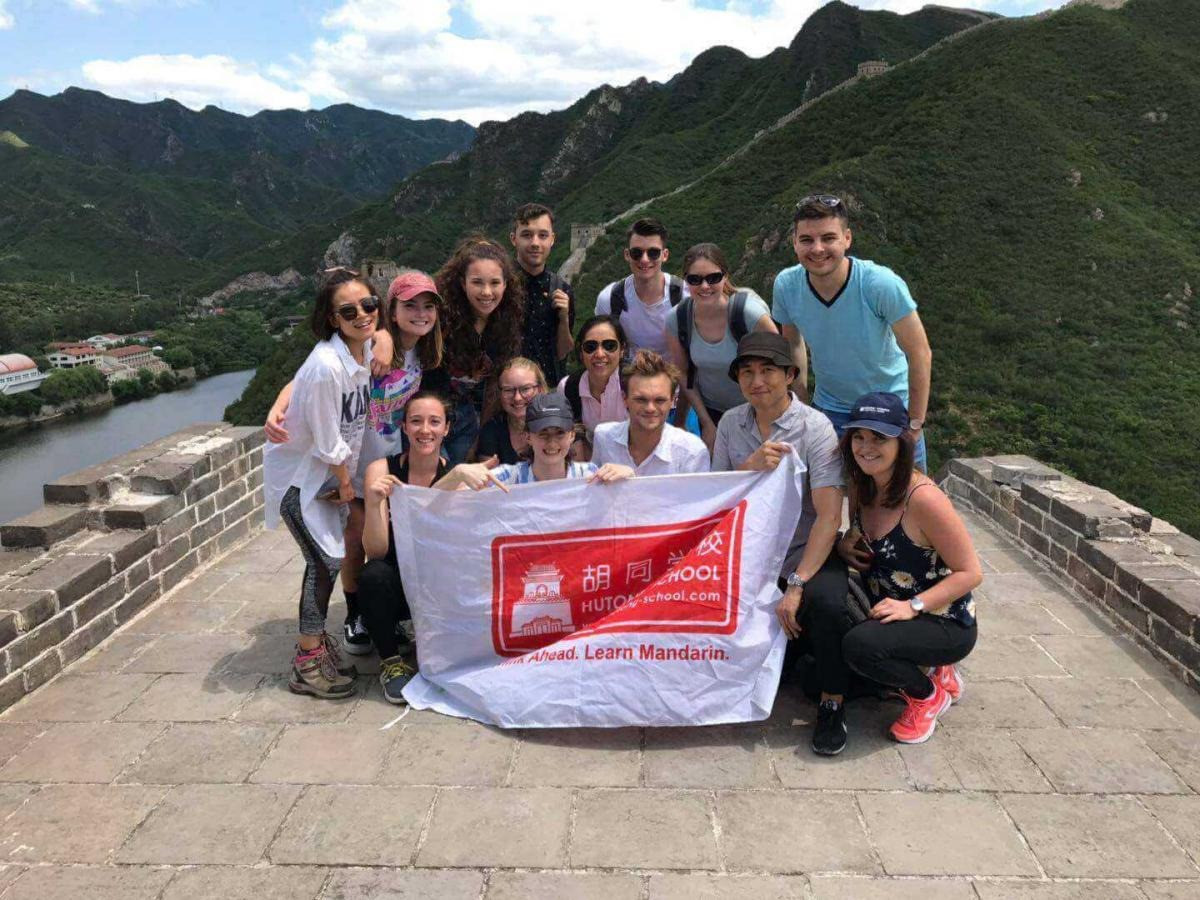 Trips around your city
Our trips usually take place in and around your host city. Examples of typical destinations include:
Beijing: Great Wall, Hot Springs at Xiao Tang Shan, Chuan Di Xia
ancient village, Tianjin
Shanghai: Chongming Island, Botanical Gardens, watertowns
Hangzhou: Tea fields, Xixi Wetlands
---
Travel in China
Hutong School can also help you book trips to other cities in China. We can provide a list of sights to see and places to visit and help book your travel to make the trip as smooth as possible.
We have organized trips to the following places in the past:
Xi'an

Yunnan

Inner Mongolia

Datong
Charity Activities In China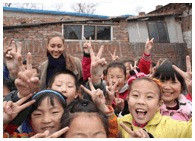 At Hutong School, we encourage you to participate in different volunteer related activities. Whether it's teaching English at a school for migrant workers' children, planting a tree, or visiting an NGO, we hope students will get involved with the local people and learn more about Chinese culture.
Teaching English at a migrant school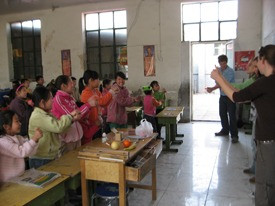 Schools for children of migrant workers can be found in the outskirts of Beijing. They are privately organized and funded by migrant workers trying to provide their children with the most basic education. Unlike other state schools, these institutions are not recognized by the government and do not qualify for state support. Conditions at these schools are far from ideal due to a lack of funding.
To help ease these pressures, Hutong School organizes teaching excursions to one of these schools in the north of Beijing every other Sunday. Although the main goal of these excursions is to teach the children basic English, participants quickly realize that there is much more to this trip than just the study of grammar and vocabulary. What may start out as an interesting way to explore Beijing beyond the city center often leads to a genuinely heart-warming experience where children and teachers alike join in with games, songs and dances… in English if possible.
Follow us on WeChat and find out what activities we are organizing this month in Beijing and Shanghai.