There are multiple different ways to get around Chengdu. While the most popular might be the metro, make sure to familiarize yourself with the other possibilities, too!
Chengdu By Subway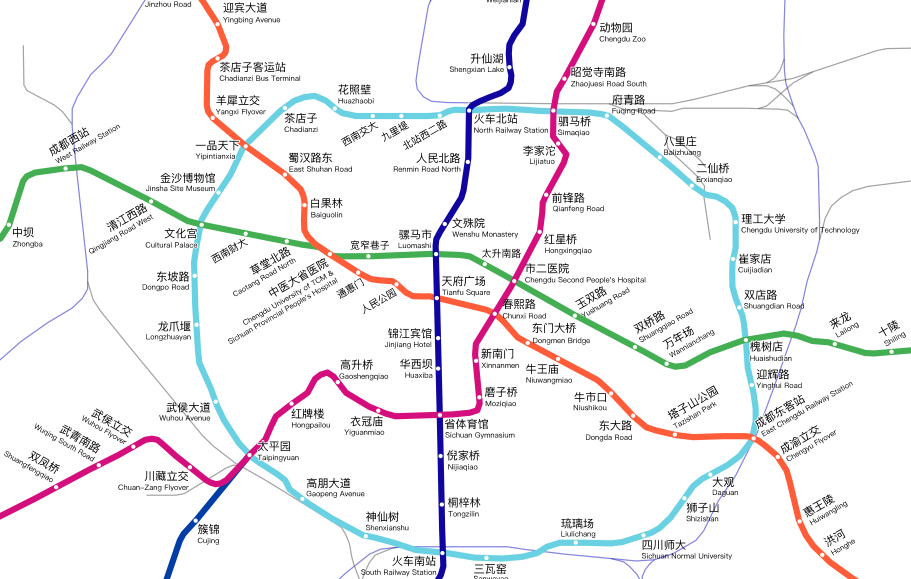 Chengdu's Subway network is already large but is expanding very quickly. To make sure you always get the best routes and are not stuck at the wrong station, the best advice is to use an app, like Metro Chengdu (Android or iOS). Like other Chinese Metros, you pay by distance; the minimum price is 2 CNY for the first 4 Kilometres, and afterwards you pay more, depending how much further you are going. You can buy tickets by cash or mobile payment systems like Alipay.
Chengdu By Taxi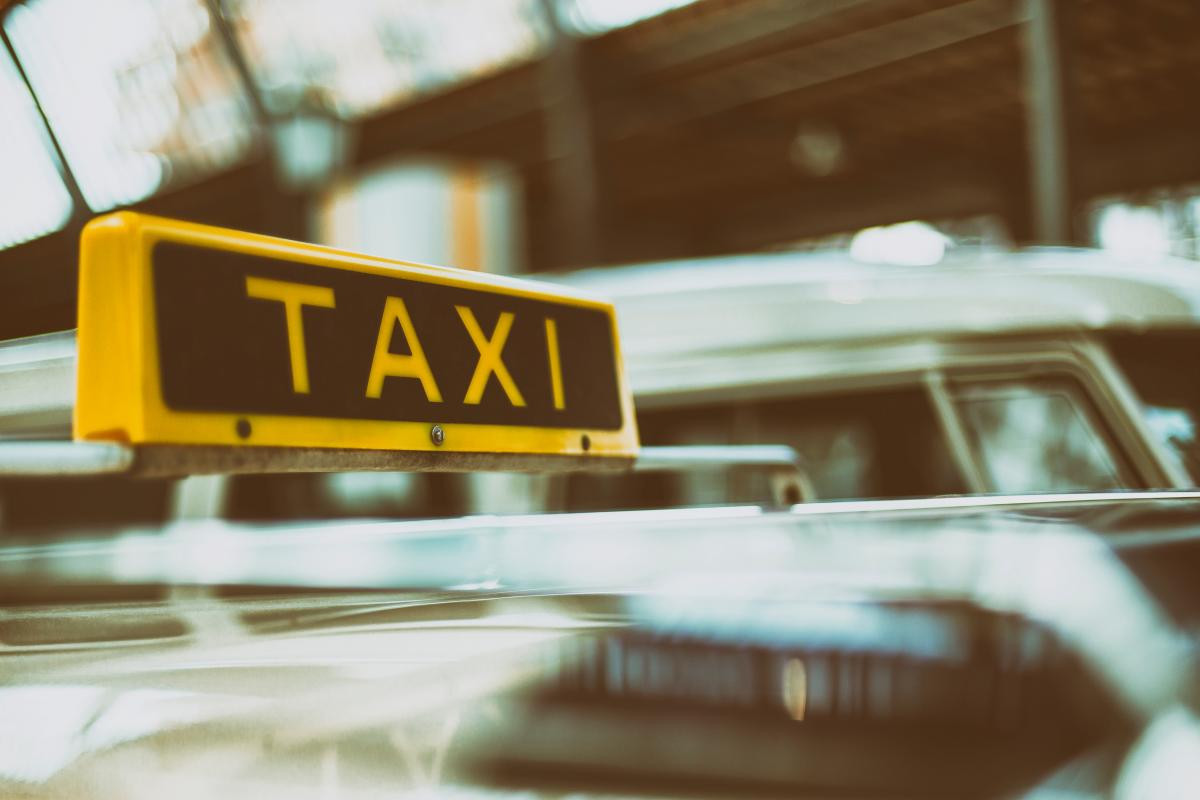 Like in most other Chinese cities, taking a taxi is a very popular way of getting around the city. There are different types of taxis, but all of them calculate the prices the same way: the first two kilometres always cost the same, afterwards additional kilometres cost more. Sometimes, it might be better to bargain and negotiate the price before hopping. It is never wrong to go with the meter though. As always: be cautious! Do not take unofficial taxis, and always make sure that the meter is running, so you will not get scammed. Most drivers cannot speak English, so it is always a very good idea to have your address in Chinese handy.
Another option to take a taxi is Didi. Since it is now available on the Play Store and the App store in English, it has become very popular for foreigners.
Chengdu By Bus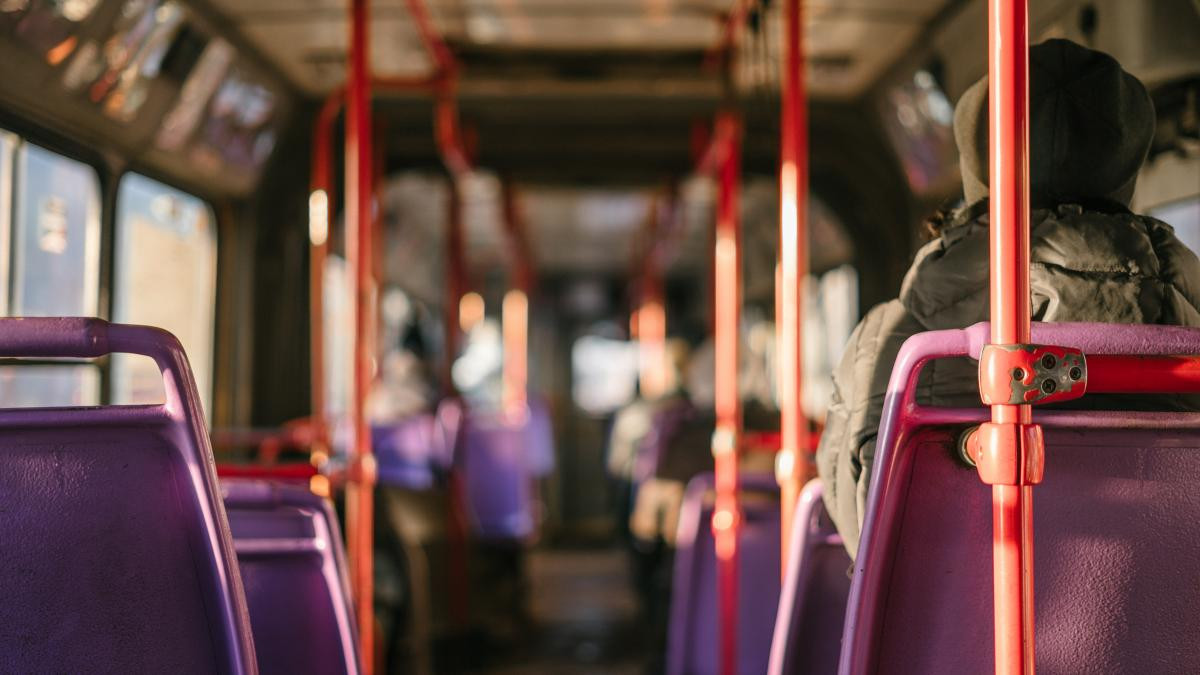 Many different busses and lines will be very confusing – if you can't speak Chinese, you will often feel overwhelmed with this kind of transport. But when you've figured everything out, they offer a nice alternative to the metro! The best way to find the right bus is definitely to use an app, since you always automatically get the newest alternatives.
All busses with a number under 100 are driving in the city, while higher numbers usually indicate that the busses drive between Chengdu and a suburb.
A ticket usually is 2 Yuan, and it doesn't matter how many stops you are going with the bus. If you want to go by bus a lot of times, you might consider buying a card. You can get those cards at the bus terminal office – it makes driving easier and cheaper, since you only pay around 1 Yuan and you only have to swipe the card when you get on!
Chengdu By Bicycle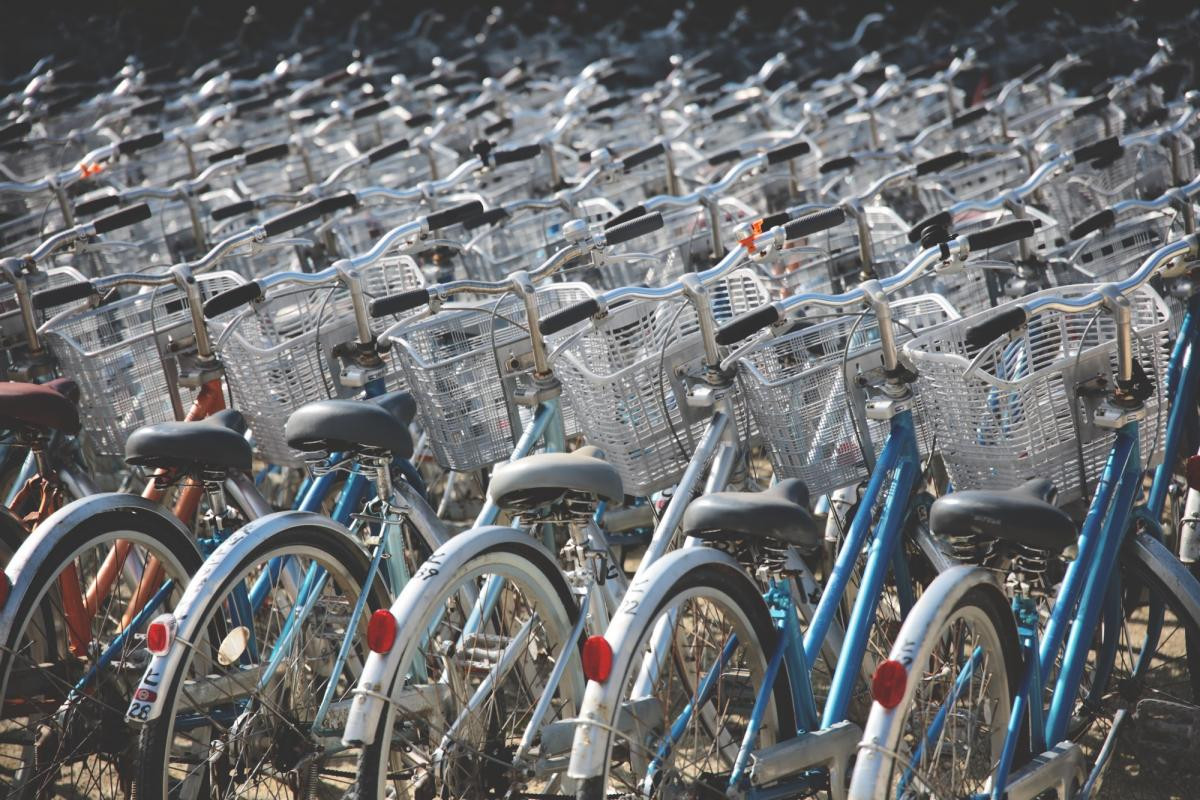 Bikes are very popular in China, and Chengdu is no exception. It does not matter if you want to buy your own bike or download a bike-sharing app – both alternatives are relatively cheap and easy.
To buy a bike, you might want to have a look at the usual platforms like Taobao or Alibaba. Sometimes, the best solution is to buy it directly from other foreigners or friends who are leaving China. Just always keep your eyes and ears open!
If you prefer to rent a bike whenever you need it, you might want to see for yourself which bikes you see around the most – the process of renting them on the go is usually always the same. Download the app, scan the QR code on the bike, and you are ready to go!