Hutong School Student Card Benefit Program!
With your Hutong School Student Card, you have access to many offers for useful E-learning tools, in addition to discounts from local businesses.
Check out what deals we have for you:
Food & Drinks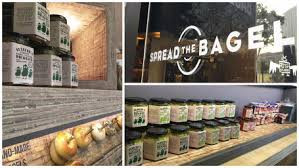 For artisanal New York style bagels in Shanghai, this is the only place to go. Using only the highest quality ingredients and made from fresh daily, each bagel is perfect and Spread the Bagel have many fillings to get your taste buds going!
Benefit: Get 15% off any bagel + drink purchase (in-store only)
How? Show your student card at the till. Spread the Bagel is located at 611 Nanchang Lu (near Xiangyang Lu)
This is a nice café located at 55Wukang Lu (near Anfu Lu), about 12 minutes walk away from school. Quiet and cosy, Marienbad invites both locals and expats for good food and drinks.
Benefit: Get 10% discount on anything (except for lunch menu and afternoon tea).
How? Show your Student Card
This online shop helps you out when you get homesick as they provide western products for expats living in China. Additionally, for the holiday time, they can deliver you an excellent handcrafted dinner made by chefs from Hilton Hotel Shanghai. Definitely worth a try!
Benefit: Hutong Students who sign up for the first time will get a free bottle of wine, in addition to the small vegetable box offer that new signs up normally get!
How? Go online at http://www.epermarket.com/ and type in the code HS2014 in 'organization discount code' box on the checkout page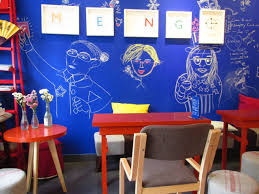 This Coffeeshop is located very close to Hutong School, at No. 115 Wuyuan Lu (close to Wulumuqi Lu). The shop is small and cosy, allowing you to enjoy your coffee and homemade cookies even more. It's a nice venue to relax after a long day of school or work.
Benefit: Get 10% discount on their coffee or get a handmade cookie for free!
How? Show your Student Card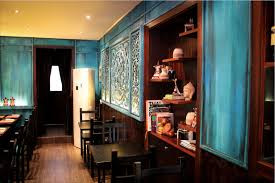 Founded by a mother-daughter duo, Urban Thai brings Thailand's unique flavours to Shanghai. All recipes come straight from Thailand: taste the delicious Pad Thai, the red & green curries or the Thai crab! The restaurant is located on 938 Changle Lu, near Wulumuqi Lu (close to Hutong School) and on 393 Dagu Lu, near Chengdu Lu. How about a dinner after class?
Benefit: 10% Discount off A La Carte Menu and 20% off Catering Event (Minimum order of 3,000 RMB with prior notice of 3-5 days). Check our weekly student newsletters to see additional deals!
How? Book a table in advance at one of their two branches and present your student card upon arriving in the restaurant.
To book a table:
- by phone: Changle Lu: 3250 3863 / Dagu Lu: 6327 1800
- online: http://www.urban-thai.com/booking/
The Rabbit Hole
The Rabbit Hole is a cozy little café located at 147 Anfu Road (the corner of Anfu and Wulumuqi), just around the corner from Hutong School. There you can find tasty salads and delicious fresh-pressed juice.
Benefit: 10% discount on your order
How: Show your student card before you order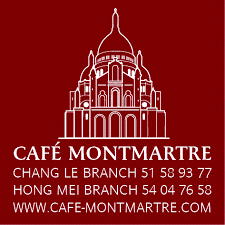 Café Montmartre is a French restaurant located fairly close (68 Wulumuqi Road) that serves authentic bistrot dishes. Here, you can get home-made baguette breads and croissants as well as a delicious lunch or dinner! Check out their menu at www.cafe-montmartre.com.
Benefit: Get 10% discount on your order!
How? Show your Student Card before you order.
Brother's Kebab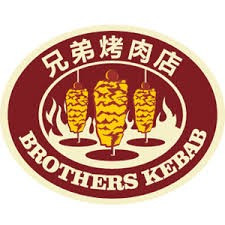 Craving some delicious halal food? Luckily, Brother's Kebab is right around the corner at 247-7 Wulumuqi Road. They have delicious kebabs and shawarma for a cheap price!
Benefit: A different discount every day of the week, ranging from a free side dish to a BOGO discount.
How: Bring your Student Card in the first time, and receive a Brother's Kebab Student Card. After that, bring in the Brother's Kebab Student Card and receive a discount!
Miscellaneous
Dragon Adventures China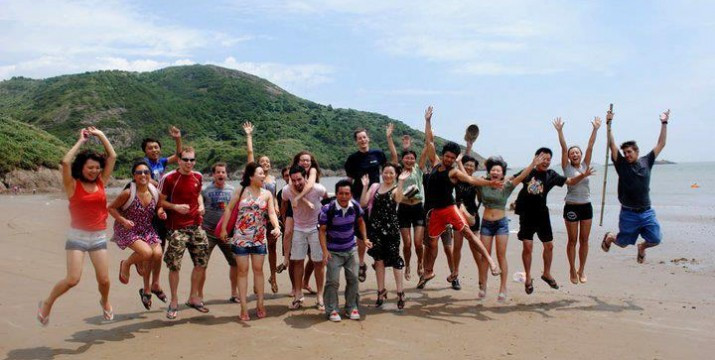 If you wish to escape the busy streets of Shanghai, meet new people and see China like no one else, then book a trip with Dragon Adventures. Their inexpensive trips include fun activities for all types: hiking, extreme sports (paragliding), camping trips and many more! Visit their website and follow them on Facebook to keep up to date of their upcoming adventures: www.facebook.com/DragonAdventuresChina
Benefit: Hutong students get a 10% discount on all of their trips.
How: Simply enter 'Hutong' on the checkout page, or present your student card in store upon payment.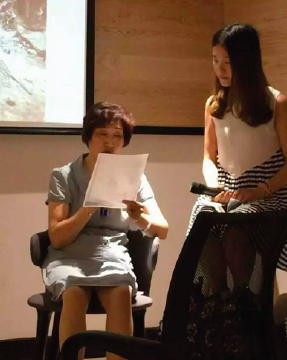 Beyond the Bund hosts a wide range of experiential, interactive and engaging events for the Shanghai community. One of the recurring events is the Story Telling by local Shanghainese elderly who have experienced Shanghai first hand through the last few decades of growth and change.
Benefit: 10% discount on events by showing your Hutong Student card
How: Show your card when you book an event or mention it if you are booking online.
Prodygia offers you online courses designed specifically for international interns focused on the Chinese market. This is a unique opportunity to get practical advice and guidance from top China experts on how to maximize your internship experience in China.
Benefit: $36 (instead of $79) for "Get the most out of your China internship": bit.ly/getmostchinainternship $39 (instead of $95) for "Managing your job search in China as an intern": bit.ly/jobsearchchina
How? Use the following discount codes: "Get the most out of your China internship": getthemost8 "Managing your job search in China as an intern": jobsearch8
The popularity of yoga is sharply increasing, and rightly so! With its different yoga programs, taught by international trainers, Body & Soul Yoga helps you to stay fit and healthy.
Benefit: One free yoga class at any of their locations in Shanghai. Find all locations here: http://www.tcm-shanghai.com/
How? Go to one of their places, show your Student Card and enjoy your free class!
Peter Salon & Spa is located at 80 Wulumuqi Road (close to the crossroad of Anfu Lu), around the corner from our school. The high quality hairdressers are well-trained to cut and dye your hair.
Benefit: 20% discount. The discount may be higher if you bring your friends and you visit the salon as a group. In that event, call Peter Salon & Spa upfront.
How to? Call Dave Xu at 136 7167 9337 to make your appointment and mention that you are a Hutong School student
Based in the French concession in Shanghai, this clothing brand is making casual everyday wear using prints and designs inspired by Chinese culture and life in China. Ranging from playful prints to designs with a bit of attitude! Perfect for wearing here in Shanghai/Beijing or taking home for gifts - especially if you want to avoid all the fake markets!
Benefit: Get 10% discount on all clothing.
How? Use discount code: hoot4hutong at the checkout page when you buy online at http://www.coboriginals.com
Unblock the Internet with the VP ALIEN and access all your favorite websites like Facebook, YouTube, Twitter, Hulu, BBC and many more from behind the Great Firewall.
Benefit:
· 3 month subscription: $4 discount and a half month free
· 6 month subscription: $4 discount and one month free
· 1 year subscription: 2 months free
How? Use following codes:
· 3 month subscription: hutong3
· 6 month subscription: hutong6
· 1 year subscription: hutong12

"We've been scouting Shanghai's hidden food scene for decades and leading guests to the city's hidden culinary gems since 2010. We take pride in our vendor relationships, food and city history knowledge – our guides go through a rigorous training process and are active in the F&B industry"
Benefit: 15% discount on the food tour
How: Ask someone from Hutong School for the current discount code
Don't forget about all the E-Learning discounts Hutong School provides you. Get several language study apps or dictionaries for free or for a reduced price.